After a couple of months of dabbling elbow deep in source code for an android app I wanted to build, I made the break away from my computer and on Tuesday night went to the code4pizza event in Belfast.
What is Code4Pizza?
Code4Pizza is a group of developers, designers and inventors who gather together to work on projects for the public good. This can be to solve problems in society, provide better (more accessible) access to public services and also to provide some tech expertise where it is needed in non-tech sectors. It relies on people giving their time freely and on the principle of open source innovation.
I had wanted to have a usable application for Translink's bus and rail services in Northern Ireland and since I'm an android user this was the platform I wanted/needed it to be available on.  I sent translink an email way back last september asking if they had plans to develop anything mobile friendly but never recieved a proper answer.
I'm not the only one who finds the translink.co.uk website difficult to use on a mobile screen. During searches I had found a public service value group on the Digital Circle website which had posts by Matt Johnston (@cimota) about Freedom of Information requests to Translink for more access to their timetabling data and also information about the code4pizza group.
I read along in the background but never did much publicly as I was a mere novice when it came to doing any coding.  I research a lot of apps and read through a couple of opensource projects on google code to see if I could do something myself.
I found a project called sydtrans which was an opensource timetabling app for the bus and subway services in sydney.  The author had published his code so that it could be reused by any interested parties.  I started of by trying to botch together a database of some routes in Belfast that could be read by the app.  Databases were not something i was strong at but my job as an accountant has left me with a pretty good understanding of spreadsheets. Copying and pasting from the Translink website, then a lot of manipulating in the spreadsheet and finally I managed to import it all into a database that would work with the app.  I managed to get the one metro route that I used most day set up and functional.  The app nearly ended their with only the lisburn road covered.
I needed to find a way to scape the translink website and extract the timetable data.  Luckily David Wilson (@DavidBelfast) published the code that he used to create the nitimetables.com website (edit April 2012 – site now gone), I couldnt get the code to build so I contacted David on twitter who promptly fixed the build file and I was able to get database of timetable data abet in a different format than that which I needed.  More spreadsheets later and I had a database of all metro routes (1-200).  Since then I have been working on the User Interface to see if I can make it more functional and easier to select routes.
So back to Tuesday night at #code4pizza, I demo'd where I'd got to with the app and got lots of positive comments about it. I have to thank all the guys there for being so supportive. I even got a couple of comments about why I hadnt published it on the Android market yet. Through the code4pizza group we will keep requesting more access to timetabling data before it goes on the translink website so that any necessary work can be done to get the data into a usable format and ideally to have a open connection to the data so that others can build their own apps using the same data. My app can be used as one of a few examples of how developers can improve the translink service even without the support of Translink.
One of the people at the code4pizza event was @david_crozier who wrote this thoughtful blog post.
"We saw a great demo of an Android application which was put together by a unassuming guy who is an accountant with no software development skills prior to getting involved in the group…..Anyone who has used Translink's website knows that it generally sucks.  As a regular bus user he had, and thought he could do better.  The application rocks.  If he can do it why can't you?"
On the back of the positive comments and a couple of requests on twitter to have the app I decided to publish to the Android market.
Its called "Belfast Metro by Markvader", just search belfast and you should find it.
or scan this barcode with your barcode reader on your phone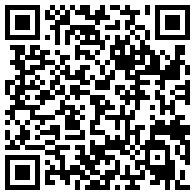 Lots more features are planned and I will be releasing updates regularly.
Let me know what you think in the comments or send me an email
Mark